Mistakes to Avoid When Selecting Interior Painting Colors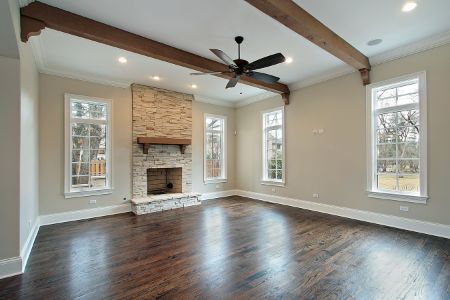 Picking the right colors for inside your home is as also about what colors not to pick. So, the best way to have great success with your interior painting project is to know all you need to about what not to select, as well. You want your New Haven home to look its best, which is only possible if you have just the right interior colors in place.
No amount of interior decorating can get around the fact that you may have made poor color choices for your walls. It is best to work with a professional who can steer you in the right direction. Work together with an industry expert, in order to get the optimal results that you had hoped for.
Think Like a Pro
If you want to have great success with your interior painting project, here are a few tips to keep in mind in order to avoid making color choice errors.
Do not forget to take lighting into consideration. What looks lovely by day with natural sunlight is not going to look the same at night with harsh interior lights. Make it a point to plan accordingly. Wise homeowners always check to see how their colors will look at various times of the day, as well as under different settings of artificial lighting.
Don't skip by the basics. With so many exciting color choices available these days, it can be easy to forget about the basics. However, basic color choices can do a lot for your interior design plan. You can keep the walls subtle and timeless, and introduce vibrant color trends with different accent pieces instead.
Ignore the rules about pink being for girls and blue for boys. Go with what looks good, regardless of old fashioned rules like that. With the right implementation, you will be amazed at how stunning either of these colors can look in just about any type of interior setting.
Watch out for color combos you may not have thought out well. For instance, don't make color selections that are too matchy – it will get real old, real quick. Also, keep in mind traditional color combinations that tend to be designated for certain holidays or even sports teams. Red and green together will always look like Christmas, no matter the décor. Orange and white will always look like Tennessee Vols football colors and once you see it, you cannot unsee it or ignore it.
On the other hand, don't be scared off from combining colors. Just plan it out well and under the guidance of a true industry professional. This will help you enjoy the final results of your freshly painted home. It is good to have neutral tones, but also good to have contrast.
Above all else, make it a point to select the right professional painter to work with and you will be happy with the outcome. Don't choose your painter based solely on the lowest possible price. The last thing that you need is someone who cuts corners to save money but leaves you with inferior results.
Don't Compromise Quality Results
By working with Top Coat Painting LLC LLC, you can have peace of mind that you will get the final results that you had hoped for. With over 20 years of hands-on, industry related expertise, you are guaranteed the finest possible outcome. We care about addressing the service needs of our clients and are dedicated to going above and beyond for everyone we work with.
We don't just offer expert painting services, we offer quality expert consultation service too. There is no reason to settle for less than the very best, when it comes to the paint work that goes into your home. Get in touch with us today in order to get started working on your interior paint project.