Your Orange Paint Specialists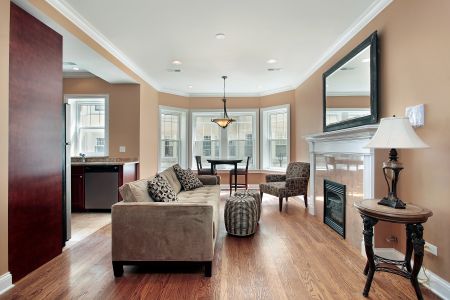 In South Central Connecticut home and business owners turn to Top Coat Painting LLC for all their interior and exterior Orange Painting Contractor needs. We offer complete service for both residential and commercial properties across Orange and the surrounding area. Our Painter are state licensed and certified for all types of paint jobs. Whether you're building a brand new home or remodeling your current interior, we can help you with your next paint project from start to finish. With Top Coat Painting LLC's New Haven painting contractors there are no hassles, no wait time, and our rates are affordable no matter what your budget is. Contact us today and let us help you get your paint job off the ground.
Interior Painting For Your Home
If you want a truly unique experience, then check out what Top Coat Painting LLC can do for you. Whether it's your bathroom, bedroom, kitchen, or living room, we can help you revitalize your entire room environment in no time at all. Our focus is to help you pinpoint exactly what you want the room to look like and how a new paint job can help you reach that goal. Once you choose the right colors, we go to work to prepare your walls. We remove the old paint, make any necessary repairs and fill in all the holes and cracks, sand down the walls, and then apply the new colors. You get the benefit a brand new wall palette that looks sharp and makes a lasting impression.
Exterior Painting Service
Improve your home's curb appeal with a new coat of paint from Top Coat Painting LLC. We strive to bring a certain uniqueness to every home we paint. Your Orange home is one of your greatest financial investment, so it's important to make sure the job is done right from professionals who are the best in the business. We never cut corners or take shortcuts, be we recognize the value of every single home we paint. We use exterior paint of the highest quality that will withstand the outside elements such as rain, sunshine, wind, and humidity. You can be as creative as you want with our certified experts and make your home stand out.
Superior Power Washing
Is your home or business exterior dirty? Tired of expensive DIY projects that give you less than satisfying results? The solution is our power washing service. We utilize state of the pressure washing equipment that will remove all dirt, grime, and mold from every inch of your home without damaging the surface or the finish. We wash all types of home exteriors such as vinyl siding, wood, tile, brick, and stone. No surface is too tough for our power washing team. With a power washing from Top Coat Painting LLC you will see the results you're looking for in half the time that takes to do the job yourself in a manner that is affordable and safe.
Give Your Business a Fresh New Vibe
In addition to our premier residential service, we also offer painting for South Central Connecticut Businesses. We know that you take pride in how your business looks throughout the year, so we strive to help you get the colors and designs you want that accent your entire business interior or exterior. With Top Coat Painting LLC no project is too large or too small. Whether you have a small single story business with only a few rooms or a major highrise with several floors and large areas, we can get the job done! We offer flexible scheduling, non-intrusive painting, and competitive rates.
Check Out Our Maintenance Program
At Top Coat Painting LLC, we do more than just paint your property. We take care of it year after year. This is why we offer our maintenance service year after year as a courtesy to all our esteemed clients. Ongoing maintenance keeps your paint job looking good all the time, but without the hassle of a full blown paint job. We can repair any cracks, smooth out any bubbles in the paint, and touch any dirty, faded, or stained areas. You can have regularly scheduled maintenance or call us as needed and we'll improve any areas that need to be painted.