Freshen Up Your Office with Interior Commercial Painting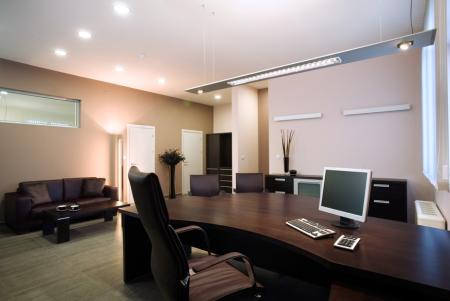 If you've been looking for ways to motivate your employees in the workplace and promote their productivity, you should consider hiring a New Haven painter for light commercial painting services. A fresh coat of paint could be all you need to make your office more visually appealing, promoting the effectiveness of your employees.
3 Interior Painting Colors for Your Office Building
Periwinkle – When choosing paint colors for your office, don't overlook pastels. Periwinkle is a unique choice, and this light, dusty blue promotes positive thinking and creativity. Although a bright blue may be too vibrant for your workplace, periwinkle is a pop of color that won't be distracting. Your painter can apply periwinkle to the walls of your lecture, meeting, or training rooms to keep everyone in good spirits during tense discussions, interviews, and training sessions.
Peach – If you like the idea of a pastel-hued office but aren't interested in periwinkle, a pale peach may interest you. Orange shades are stimulating and energizing, so they'll be useful in combating the midday fatigue of your employees. If your business is in a fast-paced industry, peach-painted walls in employees' offices can keep your employees motivated.
Deep Teal – A dark blue-green color may appear moody and somber at first, but because the shade has cool blue tones, it promotes relaxation and productivity. Although deep teal may be overwhelming on all four walls of a room, you can have your painter apply it to an accent wall as a point of interest. If you decide to paint any entire room with this shade, ensure that the room has adequate natural and artificial lighting. Opt for deep teal if you want to evoke a sense of luxury and elegance, and consider applying it to the walls of the reception area of your business building to create a harmonious and calming atmosphere.
Choose a Trusted Company for Commercial Painting Services
Regardless of the color you select for the new coat of paint in your New Haven office, you'll require an experienced painting company to do the job. Contact a skilled painter from Top Coat Painting LLC for light commercial painting services if you're ready to freshen up your office's interior.