Your Cheshire Interior & Exterior Residential And Commercial Painting Company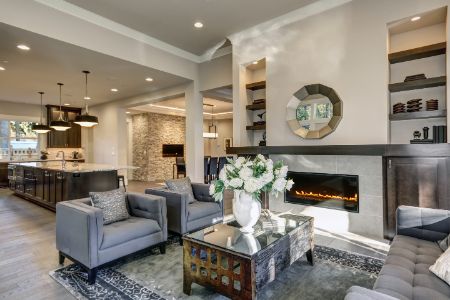 Top Coat Painting LLC LLC proudly Cheshire Painting Contractor and power washing services to Cheshire, CT. Keeping up with the painting of your home or business offers you an attractive environment that is fully protective.
When you keep your interior and exterior painted with quality paint and sealants, you won't need a Painter again any time soon. With lower quality products, repainting often needs to be done every five years or so due to our snow and other weather conditions here in Cheshire.
Power washing is a great way to clean up your home or business after our Cheshire winters. This service can remove years of accumulated stains, dirt, and grime from your exterior concrete, siding, roof, windows, and more. When done correctly, power washing won't harm your delicate building materials. Top Coat Painting LLC LLC is your go-to power washing professionals for Cheshire.
Commercial Painting
Residential Painting
Interior Painting
Exterior Painting
Professional Power Washing
Interior Painting For Cheshire
Making a change to your interior doesn't have to cost an arm and a leg that remodeling can. Instead, you can have painting done by interior painting professionals who paint walls, ceilings, molding and trimwork, cabinetry, shelving, doors, and more. At Top Coat Painting LLC LLC, we work hard for you whether you need your Cheshire business or home interior painted. With our experience, you'll always have the quality workmanship with expert finishes you expect and deserve.
Let's sit down together and make a plan to repaint your interior. There's no better, affordable way to bring about a huge change!
Exterior Cheshire Painting
Exterior painting for your Cheshire home or business gives you a protective finish that lasts when you choose our quality service at Top Coat Painting LLC. We work with quality exterior paints and sealants that are durable and hold up well in our climate. Many products will last twenty five years on up to a lifetime. Our exterior painting will bump up your curb appeal and make your residential or commercial property attractive and welcoming.
Professional Power Washing For Cheshire
Every time Spring and Summer comes around in Cheshire, families and businesses are doing extensive exterior clean up after our snowy winter season. Moisture from snow and rain can really create a lot of grime on the exterior surfaces. But professional power washing will remove it all, making your sidewalks, siding, roof, patios, decks, and other areas look new again. When done correctly, power washing is perfectly safe for your building materials. For power washing done right, call in our experts at Top Coat Painting LLC LLC.